It won't be that long before Christmas upon to us, only 42 days left before Christmas day arrives in 2012. No doubt, many of us hoping to find a new top notch smartphone or tablets in their Christmas stocking or as a gift for their loved one this Christmas, especially nowadays, smartphone and tablets play an important role during the Christmas holiday. But which gadget to choose becomes a tough problem for a series of customers, due to now plentiful smartphones and tablets are provided in market. So Here I have collected a list of best Smartphones and tablets under $200 for money saving for you, hope it can offer you some useful information during the Christmas holiday season.
Google Nexus 7, WiFi only(16 GB $199)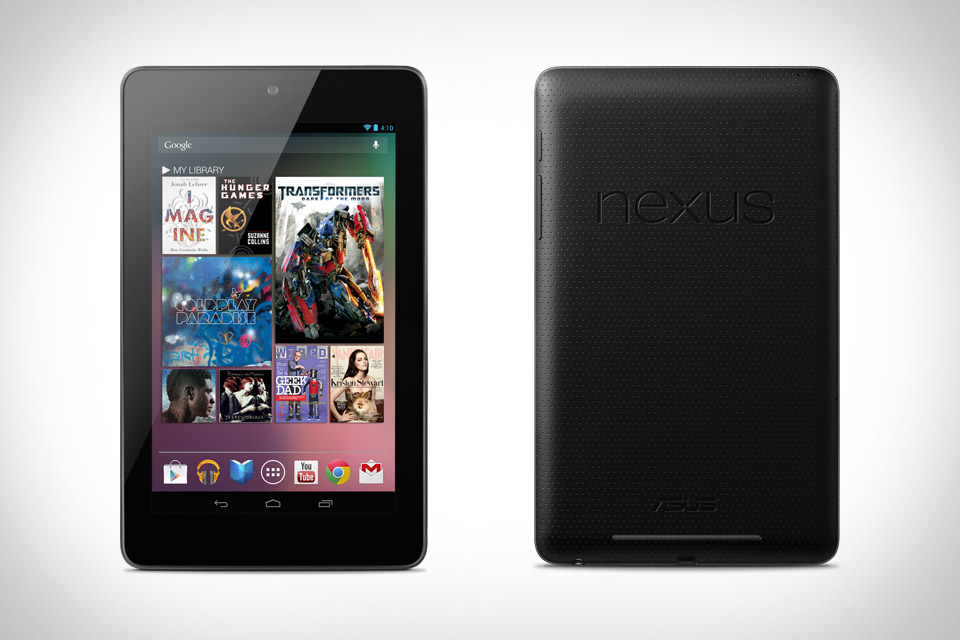 Undoubtedly, Google Nexus 7 have made a big success in the tablets market with its cheap price but powerful function. Runs on the latest version of Android, a stunning 7-inch display, powerful quad-core processor, up to 10 hours of web browsing or e-reading, and a staggering 300 hours of standby time, Nexus 7 was built for top of the line grab-and-go performance. Besides, there are over 675,000 apps and games to choose from in Google Play. Also, like Gmail, Chrome, Google+ and YouTube, Best of Google Apps are special provided for you. You will never regret buying it.
Kindle Fire HD (16 GB $199)
Kindle Fire is produced by Amazon, the world's largest online retailer. It is World's first tablet with dual-band, dual-antenna Wi-Fi for 40% faster downloads and streaming, compared to iPad 3 and Google Nexus 7. The Kindle Fire is a 7-inch tablet that links seamlessly with Amazon's 22 million movies, TV shows, songs, magazines, books, audiobooks, and popular apps and games in one easy-to-use package. It also offer free unlimited cloud storage for all your Amazon content. Though it lacks the tech specs found on more-expensive Apple and Android tablets, the $199 Kindle Fire is an outstanding entertainment device for those who are addicted in Movies and Music. Special function like Whispercast and Kindle FreeTime are special designed for kids.
Barnes & Noble NOOK HD(8GB $199)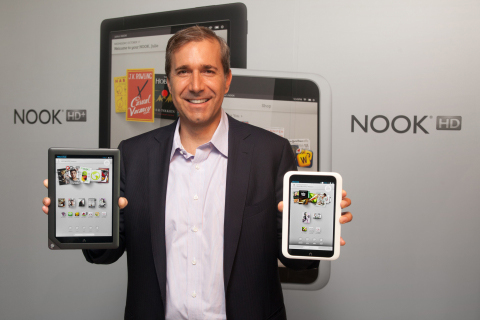 It is obviously that Barnes & Noble NOOK HD is the answer to Amazon's new Kindle Fire tablets.
As Barnes & Noble describe on its Official website, it is the best tablet for families. There are over 3 million books, Tons of movies, magazines, apps & more to browse and most important no annoying ads. It also comes with free power adapter for you. It has a better 1440 x 900 pixel resolution than others, compared to Google Nexus 7 and Kindle Fire HD; both of them have a 1280 x 800 resolution.
Nokia Lumia 920 and Lumia 820
The Nokia Lumia 920, Lumia 820 are now being sold on AT&T's online store as well as its retail outlets found nationwide. Nokia's flagship Lumia 920 is only available with a 32GB storage option and is aggressively priced at $99.99 with a two-year contract while the Lumia 820 can only be had in black and will set customers back a wallet-friendly $49.99 with a two-year contract as well. Competitive price, don't you think so? The Nokia Lumia 920, Lumia 820 all tuck a Qualcomm Snapdragon S4 CPU and both of them run on the latest Windows phone 8 system, which Nokia have hang its entire future on Microsoft's mobile software. The Lumia 920 has a PureView Camera that is even better than iPhone 5.
Verizon Wireless, the biggest U.S. mobile service provider, said last week that it would sell another Nokia model the Lumia 822 for $99.99, including a $50 rebate.
T-Mobile on the other hand, is offering the Nokia Lumia 810–another derivative of the Nokia Lumia 820 at a price of $149.99, will announce on November 14.
Apple iPhone 5 for Verizon, AT&T, and Sprint (Prices Based on Eligible Upgrade or New 2-Year Contract) $199.98 16GB
Apple's iPhone 5 was released on September 21, 2012. It features a taller screen, A6 processor which is twice as fast as its predecessor, LTE 4G and DC-HSPA networking, a new Lightning connector, and runs on iOS 6, making it one of the most advanced, and best phones in the world.
Samsung Galaxy S3
According to recent figures from Strategy Analytics, Samsung's Galaxy S3 now is currently the most popular smartphone in the world, beats Apple's iPhone 4S.
The Samsung Galaxy features a 4.8 inches large screen, with a 1280x720 resolution. The high-end smartphone also equipped with a quad-core 1.5 GHz Snapdragon S4 Processor. With the new P function (Pop Up Play) function design by Samsung, you can watch the video, while checking the mail, browse the Web or send text messages.
Now You can get it from sprint carriers for $199.99 with a two-year contract (16 GB).