Thanksgiving Day
is just around the corner, falls on Thursday, November 22. The holiday is celebrated in remembrance of the pilgrims and in order to give thanks. On this day, many of us host our own Thanksgiving dinner with families and friends, like cook a turkey and look through tons of recipes. Then leaving the Thanksgiving dishes and setting out to do some serious Black Friday shopping. You may somehow fell hectic, but the smartphone in your pocket can be a huge help to make it all go smoothly.
Today I have collected a list of iPhone apps for Thanksgiving Day in 2012 and Black Friday, a recommended mix of apps for shopping, games, cocktails, and cooking to use during the Thanksgiving holiday season.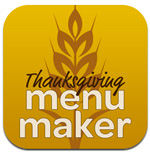 1. Thanksgiving Menu Maker
You can create a customized holiday menu from more than 75 of the all-time best Thanksgiving recipes from Fine Cooking with this
free menu making app
. In addition to the recipes, you also get customized shopping lists and a schedule to get your Thanksgiving feast on the table on time. This app includes how-to videos, turkey cooking tips, wine pairings and even tips on how to avoid (and fix) food disasters.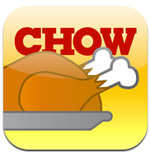 2. Chow Thanksgiving Dinner Coach
This app is perfect for beginners who are hosting their first big holiday feast. This iPhone
App
can remove a lot of the stress that comes with preparing the important meal by allows you to choose the dishes you want to make, and provides you with a step-by-step timeline to guide you through creating the perfect meal. So simple!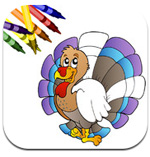 3. Thanksgiving Coloring Book!
It is an app for kids, which allows your children to finger color fun Thanksgiving pictures. With Over 60 colors to choose from and Color your own photos from the photo album,
Thanksgiving Coloring Book!
will keep your little ones entertained. Also you can Share your page with others on Facebook, Twitter or Tumblr. This app also fit for iPad.
4. 1,000+ Thanksgiving Wallpapers
Are you looking for perfect thanksgiving wallpaper for your iPhone? Get tired of many unwanted wallpaper? Then this app is for you. Huge collection of
1,000+ Thanksgiving Wallpapers
is now at your fingerprints. So be prepared for this thanksgiving with this special app which is designed only for your devices with lots of Retina Display images.
5. TGI Black Friday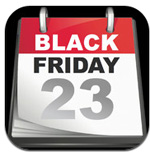 What's the day after Thanksgiving? That's right — it's Black Friday. The busiest shopping day of the year, Black Friday is the perfect time to snag hot deals from some of your favorite stores. With the
TGI Black Friday
app, you'll get all the latest leaked ads. You can search more than 10,000 Black Friday deals from a variety of stores and categories. Create personal shopping lists, compare prices and shop online from your iPhone.
Hope these apps can help all of you have a pleasant Thanksgiving holidays. Also thanks a lot if you have some other iPhone apps recommend for the Thanksgiving holidays. Just leave your comments.